Meet Chef Adrian of The General Muir
Tuesday, September 12, 2023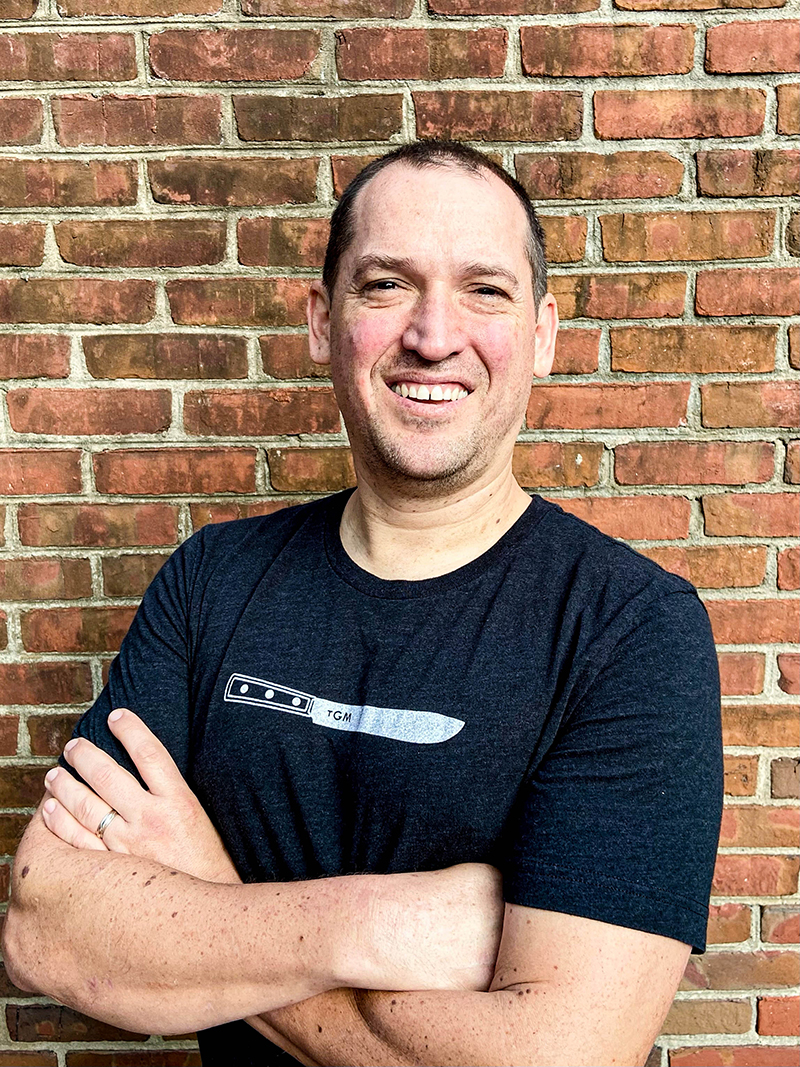 Meet Chef Adrian Villarreal of The General Muir! Chef Adrian has been the Director of Culinary Operations at The General Muir for a little over two years now, joining the team shortly after their second location in City Springs opened. If you haven't made a visit yet, it's just as delightful as The General Muir's flagship location in Emory Point–everything bagels, coffee, and deli sandwiches galore.
We asked Chef Adrian a few questions about The General Muir and how he got started in the food world–keep reading to learn more, and don't miss his Trout Salad over Latkes meal kit that's on the menu right now.
Tell us about yourself! How did you get into the food world? Did you always know you wanted to be a chef?
I knew I wanted to be either a Chef or own a restaurant since my early teenage years. Looking back, I think I have always liked the instant gratification of using some raw materials and turning them into something different that could be surprising and great. As a young kid I enjoyed cooking with and for my family, once I saw a career path, I was all in.
When did the new City Springs General Muir location open? Is the menu different from the flagship Emory Point location?
The City Springs Location opened back in January 2021. While it does have all our core items and shares the same spirit, there are a few offerings that we have tailored for our Sandy Springs community. During the week we offer breakfast later. Have added some wonderful full meal salads. We offer some bagel sandwiches that are easy to take on the go or have as a quick light meal in our dining room or bar counter. With a few exceptions what you find at our flagship you will find withing our City Spring walls.
Do you have any special menus or events coming up at The General Muir this fall?
With the High Holiday upon us we do have some specialty items being offered in our deli case and catering. We will have beautiful crown challahs, apple honey Bundt cakes, and babka loaves. We offer catering with some specialty items and our perennials: bagel and nova platter, bubbe salad platters, everybody happy platter, pastry platters, just to name a few.
What is your main source of inspiration when you are developing new recipes?
A lot of it comes for seeing and eating around for sure, but when developing a new recipe thinking of who you are cooking for is always a big source of that inspiration. The special part of cooking, creating a new item, or recipe is what it can yield. The goal at heart is to for that item to be the best part of someone's day that day.
What's your number one piece of advice for home cooks?
You can have many goals while cooking at home, quick meal, satisfying different palates, elevating your normal fare, and so on. Food is fun, take chances sometimes, follow and break guides. But organized, and mise en place makes it easy to have fun.
If you could be any fruit or vegetable, what would you be and why?
Tricky one, and hard to choose, but I'm going with the versatile, understated, sometimes dismissed, easy to not know if you like, hard yet sometimes easy to sneak into dishes, sometimes controversially dismissed, Eggplant.