Tomato Tart Recipe
Thursday, August 24, 2023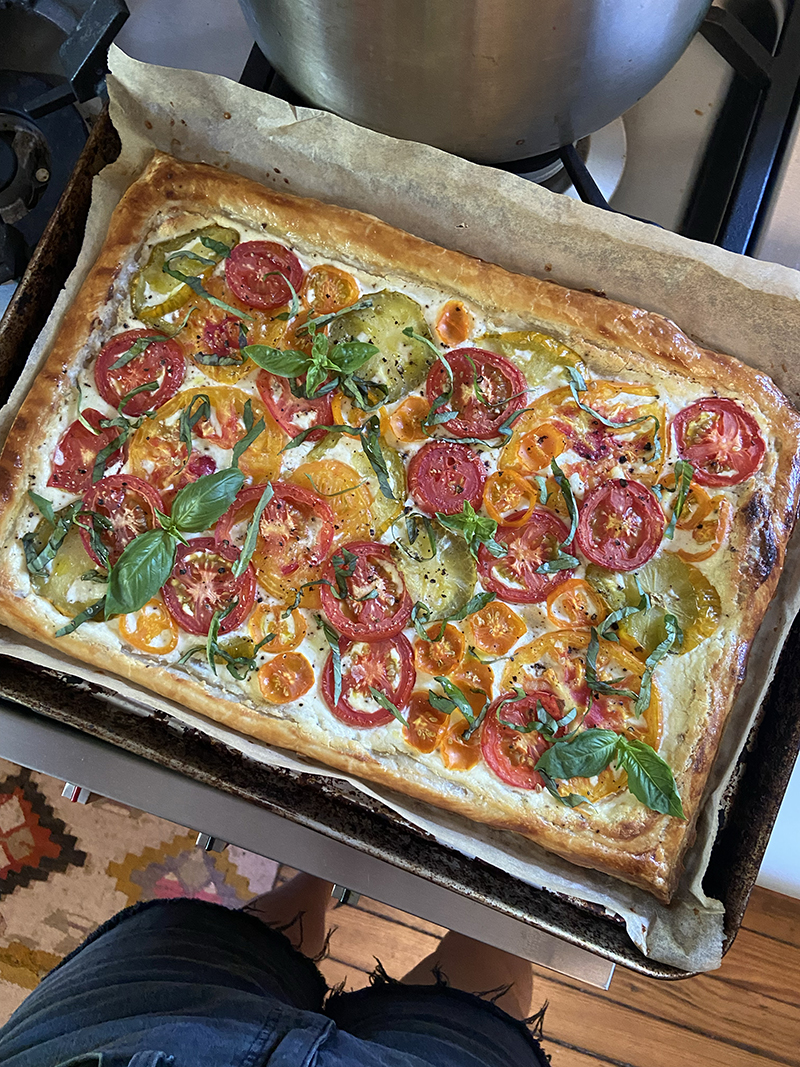 It's the best time of year... tomato season! Make this tart while we've still got loads of local ones in season–they always taste best :)
YOU'LL NEED:
1.5–2 lbs tomatoes (of all shapes, colors, and sizes for the prettiest tart!)
1 cup ricotta cheese
1/4 cup plain goat cheese
1 lemon
1 Tbsp chives
1 Tbsp basil + more for garnish
1 sheet puff pastry, thawed
1 egg
Salt & pepper
1. PREP PRODUCE
Slice tomatoes, then layer in a colander, salting each layer as you go and let drain over the sink (or drain into a bowl and save that tomato water for dressings, cocktails, whatever you'd like!)
Zest entire lemon and juice half of lemon, keeping separate
Chop chives and basil
2. PREPARE TART
Mix together ricotta, goat cheese, lemon juice, lemon zest, chives, basil, and salt & pepper to taste
Roll out puff pastry on a baking sheet with parchment paper, then use a knife to create a 1" border around all 4 edges–don't cut all the way through, though!
Press tomatoes dry with kitchen towels to remove excess moisture
3. ASSEMBLE & BAKE TART
Spread ricotta mixture inside the border of the puff pastry, then top with tomato slices
Whisk egg with 1 Tbsp water, then brush along the border of the pastry
Bake according to instructions on puff pastry box, Typically about 15–20 min at 400ºF
4. GARNISH & GATHER
Top with basil, flaky salt, and freshly cracked pepper. Enjoy!