Creamy Chai Cocktail
Wednesday, September 27, 2023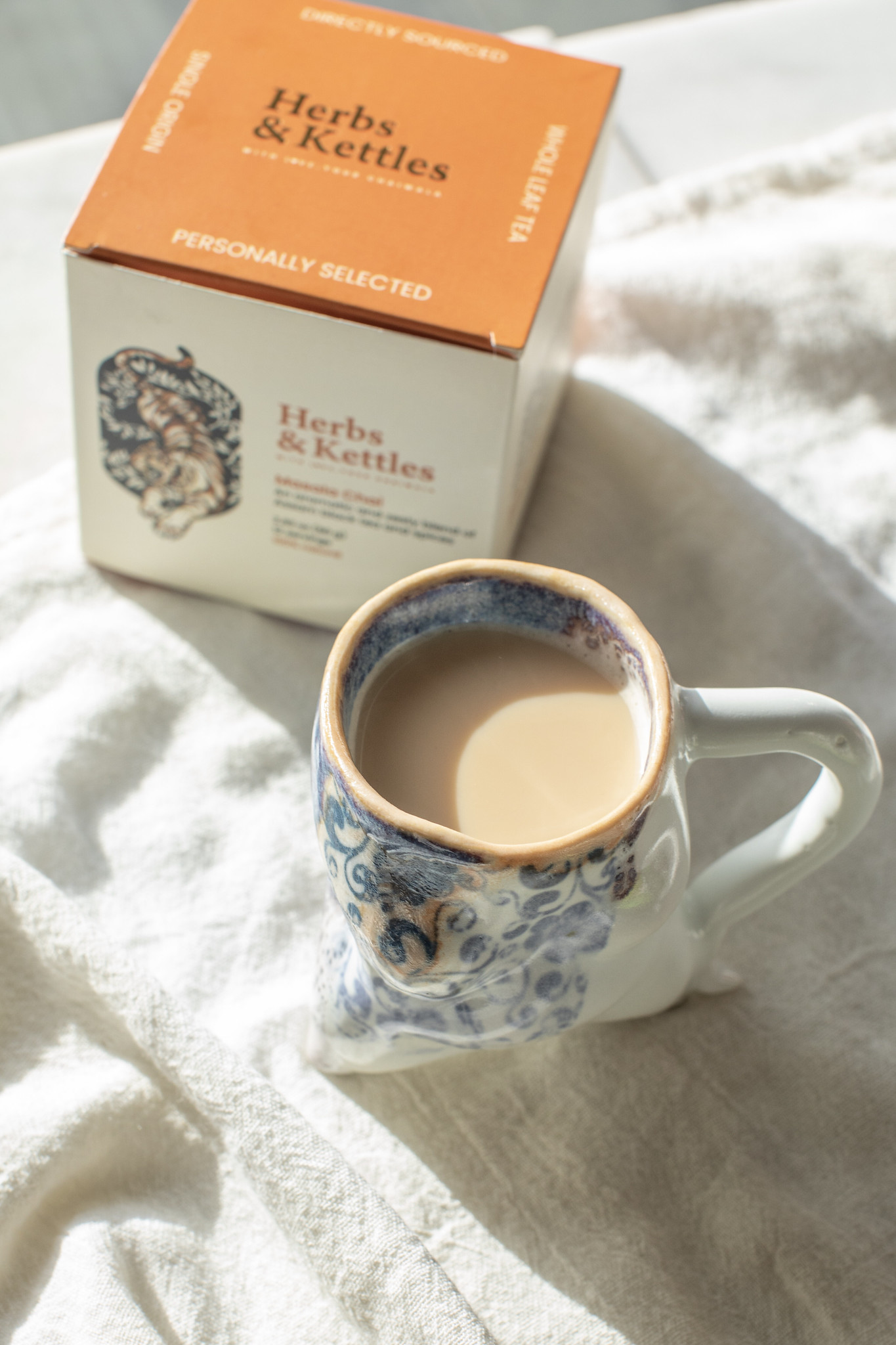 Our friends at Herbs & Kettles sure know tea; co-founders Poorvi and Abe are tea sommeliers, boasting a depth of knowledge and know-how that you can taste in every sip.

We're starting to dip our toes into tea season right now, so we are sharing our favorite Creamy Chai Cocktail recipe with you, featuring their magnificently spiced Masala Chai tea blend. It's the perfect treat to sip on during this change of seasons.

To learn more about Herbs & Kettles, read our interview with Poorvi here on our blog, and get the cocktail recipe below!
For the Chai Simple Syrup:
For the cocktail:
3 oz (6 Tbsp) vodka
3 oz (6 Tbsp) Kahlua
2 oz (4 Tbsp) whole milk or coconut milk
2 oz (4 Tbsp) espresso (optional)
2 cinnamon sticks (for garnish)
1. MAKE CHAI SIMPLE SYRUP
Bring the honey and water to a boil on the stovetop, then remove from heat, add the tea bag, and let steep for 5 min
Remove tea bag and stir in vanilla extract
Let cool completely in the fridge before using
2. MAKE THE COCKTAIL
Add vodka, Kahlua, milk, espresso, and 4 Tbsp Chai Simple Syrup to a shaker and shake for 10–15 sec to combine
Add ice cubes and shake for 30 sec more
Strain into two rocks glasses, garnish each one with a cinnamon stick, and enjoy!