Grilled Romaine Caesar Salad
Wednesday, June 28, 2023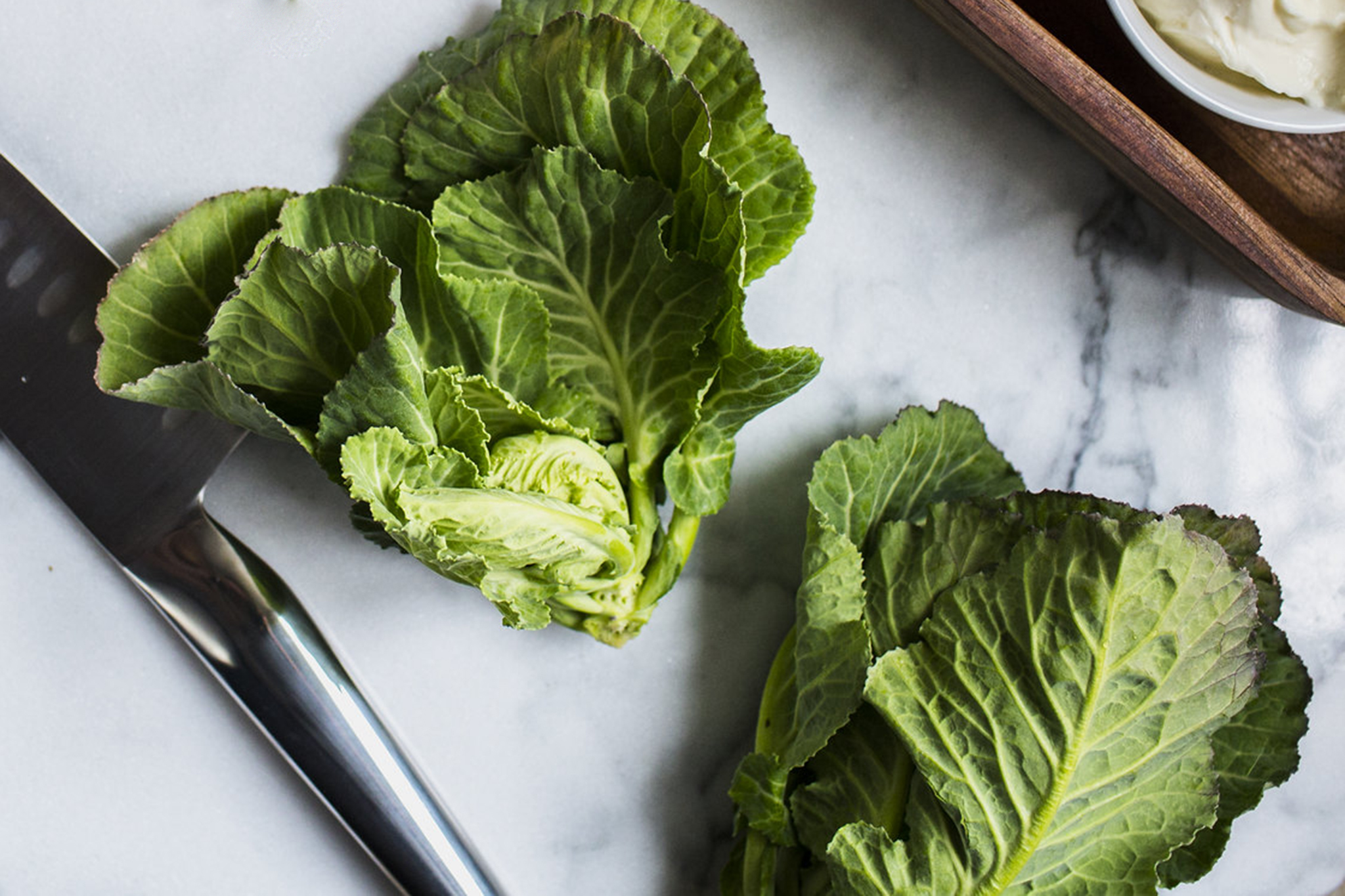 When it comes to grilling, lettuce might not be the first thing you choose–but this recipe will sway you otherwise. Romaine is hearty enough to stay in tact on on the grill, and the charred tang you get from grilling it elevates a salad immensely. If you don't have a grill, try broiling the romaine instead to get a nice char.
Ingredients:
3 heads romaine
1 lemon
1/3 cup mayo
2 Tbsp Greek yogurt
2 Tbsp grated parmesan
1/4 tsp anchovy paste
1/2 tsp Dijon mustard
1/4 tsp minced garlic
1/4 tsp Worcestershire sauce
1/4 cup olive oil
Salt & pepper
1. MAKE DRESSING
Turn on the grill on medium heat
Juice lemon
Combine lemon juice, mayo, yogurt, parmesan, anchovy paste, mustard, garlic, Worcestershire sauce, 2 Tbsp olive oil (you'll use the rest of the oil for grilling), and salt & pepper to taste
Whisk until smooth
2. GRILL ROMAINE
Cut romaine heads in half lengthwise
Drizzle remaining olive oil on cut side of lettuce and season with salt & pepper
Place romaine cut-side down on grill and cook for 3 min, then flip and cook 3 min more (Keep an eye on it! Grill temps vary dramatically so your timing might be a little different.)
3. GARNISH & GATHER
Remove romaine from grill and place cut-side up on a platter, then drizzle with caesar dressing and enjoy!