Mojo Marinated Ribeye
Wednesday, June 28, 2023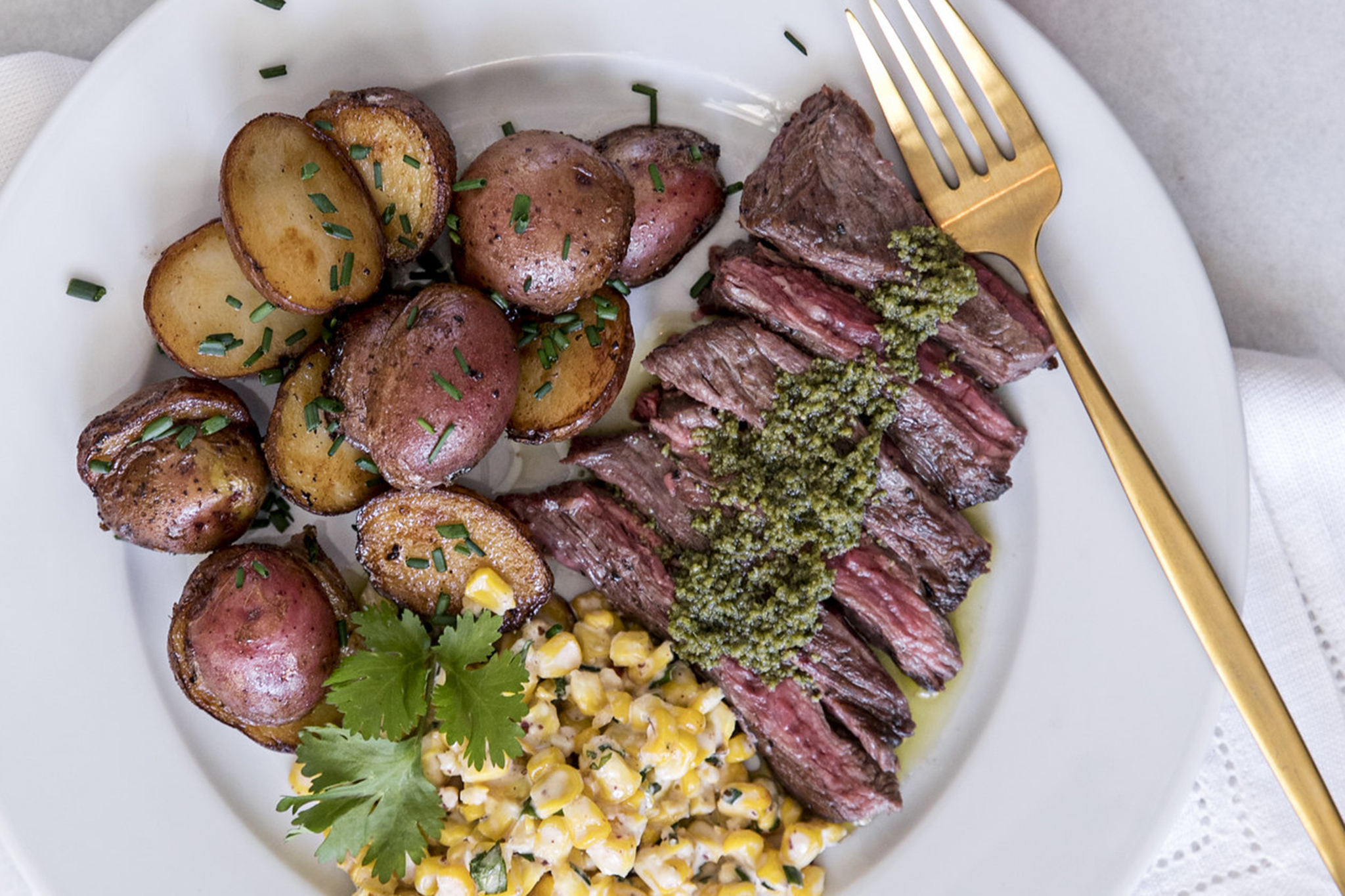 Grilled steak is simply the best. Sorry, not taking questions. The smoky flavor is just so good and the meat gets perfectly tender. Throw a great marinade into the mix (like this mojo sauce), and voilà–you have a main that's stealing the show.
Ingredients:
6 cloves garlic
1 small onion
1 1/2 cup orange juice
6 limes
3/4 tsp cumin
1 1/2 tsp oregano
1/2 cup cilantro
1/2 cup olive oil
2 tsp hot pepper sauce
2 lb ribeye steak
Salt & pepper
1. MAKE MOJO SAUCE
Roughly chop cilantro
Large dice onion
Juice limes
In a blender, combine garlic, onion, orange juice, lime juice, cumin, oregano, cilantro, olive oil, hot sauce, and salt & pepper to taste
Blend until a paste forms
2. GRILL STEAK
Turn grill on to low on one side and high on other side
Marinate steak in large bag with 2/3 of the Mojo sauce for 10 min
Shake off excess Mojo sauce and discard marinade
Place steak on hot side of grill and sear for 3 minutes on each side
Move steak to cool side of grill, cover, and cook to desired doneness (135°F for med-rare, 145°F for med, 150°F for med-well, and 160°F for well done)
Remove from grill and let steak rest for 10 min
3. GARNISH & GATHER
Carve steak against the grain into slices
Serve with grilled veggies, a salad (maybe this grilled romaine caesar), or any side you'd like! You can't go wrong here.